Find your flat or investment apartment
Murapol Osiedle Akademickie
4.A.3.11
ul. Akademicka
Budynek 4
Piętro 3
Floor plan of premises
Plan of premises
Virtual 3D walk
Facade view
3D Flat view
View from window
33,22m2
2 rooms
Sold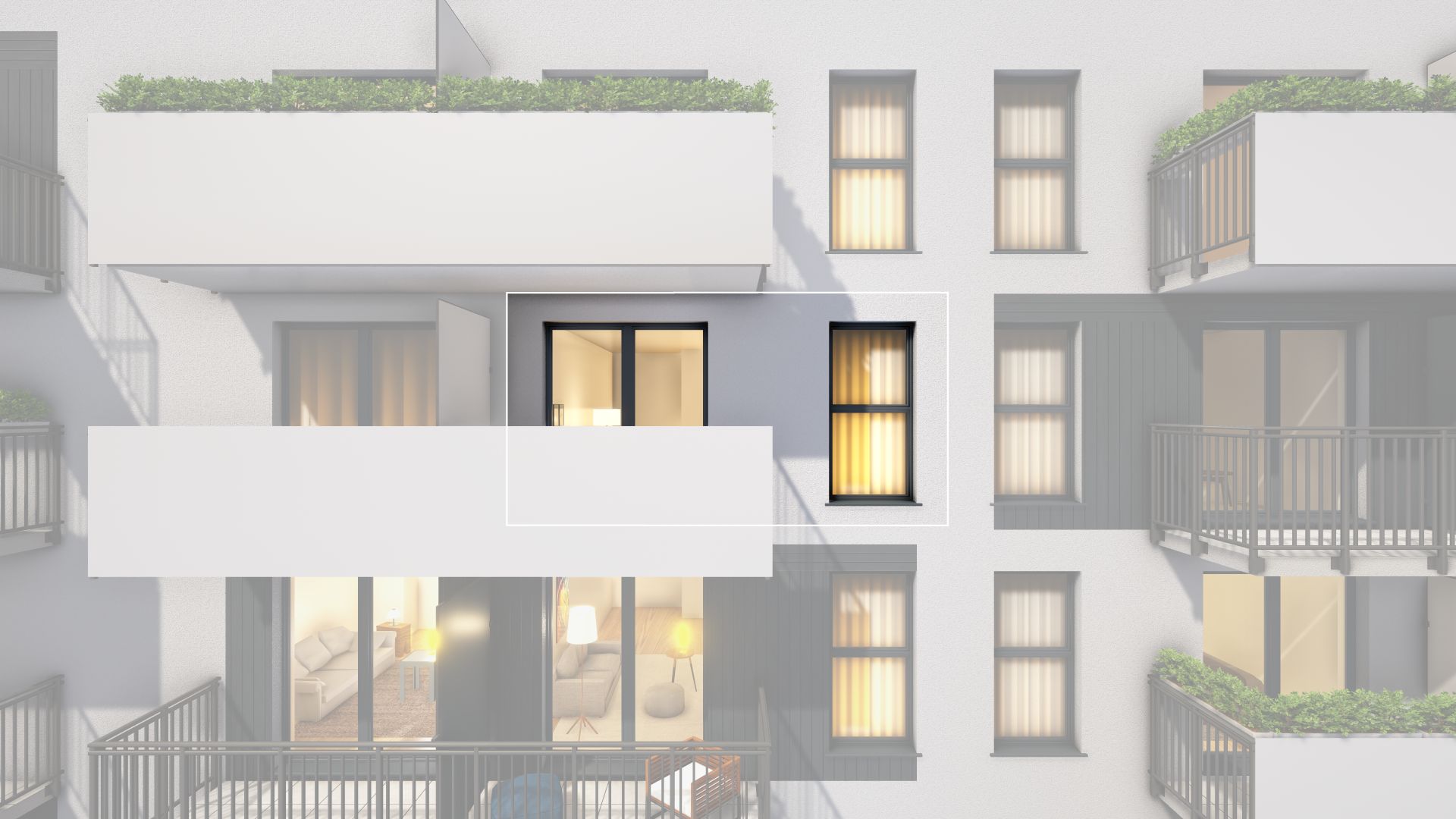 APARTMENT'S ADVANTAGES
Live comfortable and healthy
balcony in an apartment of the size 4,5m2
Windows on the west side
Key advantages of the estate
spacious balconies or patios with gardens
fast and silent lifts
Smart home option
LED lighting of common areas
external and internal parking spaces
electric vehicle charging station
bicycle stands
children's playground
Benefit packages
Enjoy the eco package and save money!
Thinking of the residents, out of concern for their safety and comfort, but also keeping the environment in mind, we have equiped the investment with the ECO package. This is a series of innovative solutions and modern technologies, which allow you to easily remotely and manually manage fields such as energy, water and heating. The real benefit of the solutions used is savings on bills of up to 29% per year.
Eco Package
Smart Home
Anti-smog Pack
Help in financing
Credits
For the convenience of our clients, we have introduced a number of solutions facilitating obtaining of a mortgage loan. Thanks to them, this multi-stage process will run smoothly, and anyone wishing to get the loan will be able to save precious time.
Find out more
Loan instalment calculator
Calculate your approximate monthly mortgage instalment
The simulation is for information purposes and does not constitute an offer within the meaning of Art. 66 § 1 of the Civil Code and other relevan
t provisions of law. It cannot also constitute evidence of concluding a contract with any entity. The calculation was prepared with due diligence, based on current information provided by the Customer and the bank. The presented result of a loan instalment or creditworthiness is only exemplary and depends on the offer and credit decision of a given bank and on the following factors: the loan period, bank margin, interest rate and the use of an additional offer in the form of: credit card, bank account, investment product or insurance. In assessing creditworthiness, the bank takes into account, among others, the applicant's income and repayment status of his current obligations. Providing detailed information on the cost of the loan and the rules for its repayment is possible only after the creditworthiness assessment with a financial specialist at NOTUS Finanse S.A. Please be advised that the final shape of the loan offer is the sole decision of the bank, based on the analysis of the individual situation of the customer, therefore, the loan value offered to the customer and the amount of the instalment may differ from the calculations made by a specialist. NOTUS Finanse S.A. is not responsible for any calculation errors, changes in the product offer and incorrect calculation caused by the customer providing incorrect or untrue information. The presented simulation cannot be the basis for any claims. The calculation cannot be treated as a recommendation, invitation to conclude a loan agreement or a credit intermediation service. NOTUS Finanse S.A. is an affiliated mortgage broker. Pursuant to art. 10 and art. 17 of the Act of 23.03.2017 on Mortgage Loans and on the Supervision of Mortgage Brokers and Agents. All Customer Information is available at the notus.pl website Less
...
Read more
Contact us
We'll help you pick the best apartment!
Sales office
Murapol S.A.
Akademicka 13D St.
85-791 Bydgoszcz
Monday - Friday: 9.00 - 18.00
Saturday: 9.00 - 14.00
Patrycja Korzeniewska
Doradca klienta
517 234 732
Mikołaj Klomfas
Doradca klienta
798 218 157
Milena Pacha
Kierownik sprzedaży
517 234 751
apartment